Yuga Labs "Twelvefold" auction debuts on Bitcoin with massive bids

The $4B NFT powerhouse behind Bored Ape Yacht Club (BAYC), Meebits & CryptoPunks debuted the collection, "Twelvefold", on Bitcoin, to massive bid interest. Yuga auctioned 288 of 300 pieces for 735btc, or $16,500,000, close to tripling the volume of known Inscription marketplace sales to-date.
Twelvefold is a generative art collection that plays on the concept of time.  The collection's 12x12 grids represent the 12hr time format and will be inscribed on "special satoshis" who's satpoint ends in the number 12.  A note from the YUGA artist @miffge:

Each collection has a changing color scheme signifying changing seasons, all anchoring to the theme of 'time'.

The Twelvefold auction was probably the most talked-about event in Ordinals short the launch of the ord client itself and drew significant criticism from the Ordinals creator, Casey Rodarmor. The 24hr auction started Sunday, March 5th at 6pm ET and ended Monday at 6pm ET.  Aside from being Yuga's first inscription collection on Bitcoin, this was also their first auction settled in bitcoin.
Yuga's auction structure is also worth noting: the highest 288 bids by close were counted as winners.  Bidders could submit and add to their bid by processing a normal bitcoin send transaction to an address Yuga controlled/monitored. Bids were only counted if the transactions were settled on a block prior to the auction window close; n-1. Blocks settle an average of every 10m on Bitcoin, but can vary from 1m to 1hr in edge cases. Bidders who failed to include a bid in a block before the auction close would not have their bids counted.  This drove up pricing very quickly in the last two hours. Bidders & audience alike were refreshing a block explorer to see if a new block had been mined in the final 30 minutes to then switch over to the https://twelvefold.io/ site, which was automatically updated.  The floor (low) price would lift dramatically with each new block mined.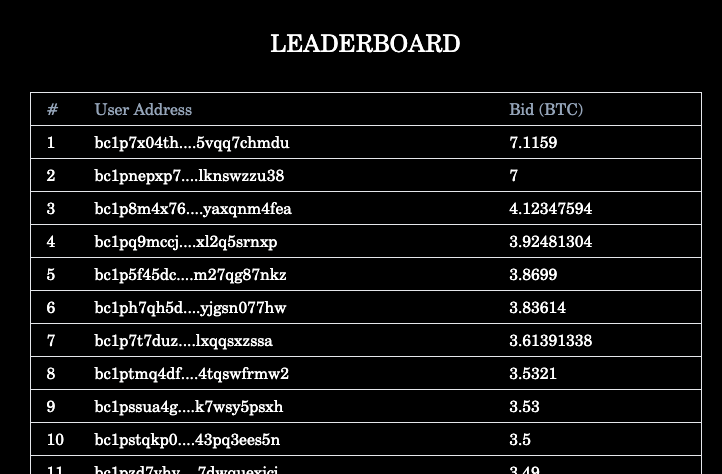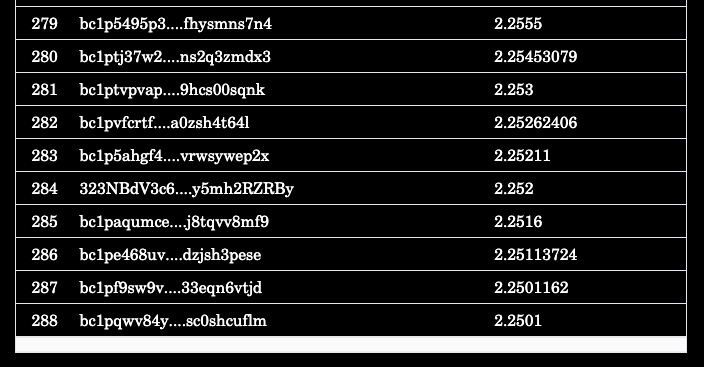 All 288 pieces were sold with a high-end bid of 7.1159BTC, a low-end bid of 2.2501BTC and avg of 2.55BTC.  The total auction brought in 735BTC, or roughly $16,500,000USD at the time of writing this article.  
Yuga's next step is to inscribe the actual pieces themselves. This will likely happen in the coming days and will be public to see on ordinal explorers. OrdinalHub.com will also be creating and updating the collection 'live' when it occurs.
The Yuga auction's perceived success may signal to the rest of the NFT market, who have been sitting on the fence, to launch on Bitcoin. We anticipate many more to follow in Yuga's footsteps by putting their 'timeless' pieces on bitcoin's immutable ledger.