A List of Ordinals Shows
We're tracking all the Ordinals-focused podcasts & twitter spaces so that you can stay abreast of what's up! 🖼️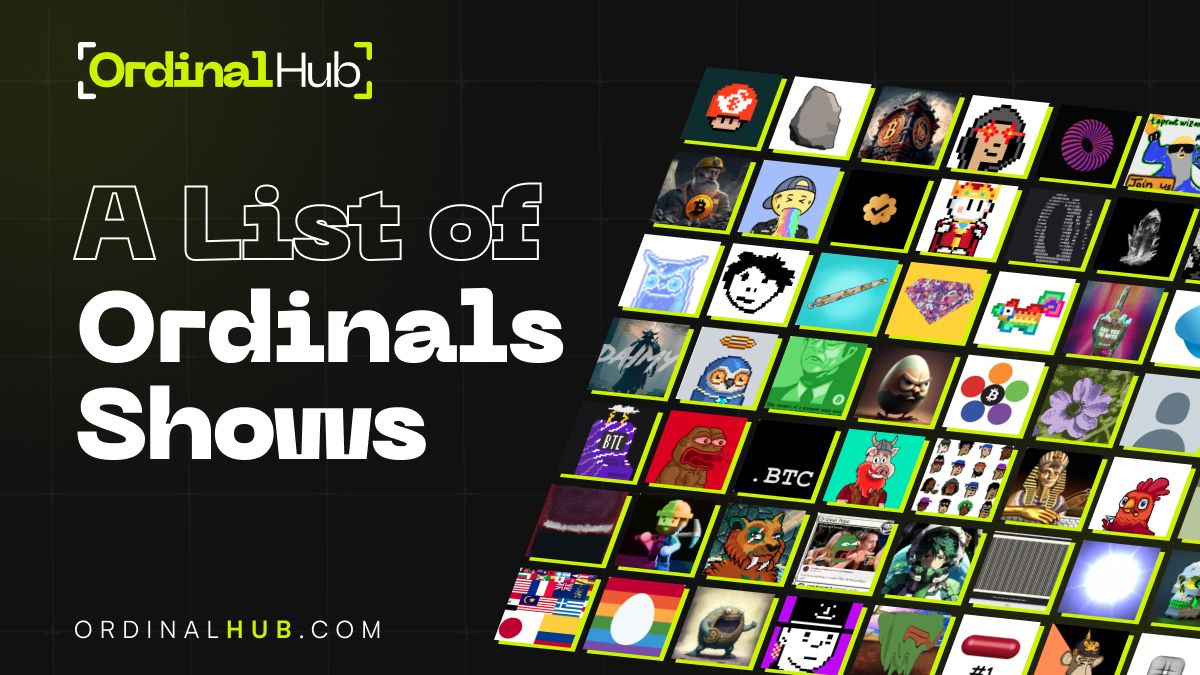 It's not even been 2 months since the ord client released on mainnet, but there is already a host of content dedicated to covering the ecosystem. We're tracking all the Ordinals-focused podcasts & twitter spaces so that you can stay abreast of what's up! - (NA times)
---
The Ordinal Show, Monday mornings + Wednesday afternoons.
Hosted by Leonidas & Trevor.btc, this is one of the premiere bi-weekly podcasts from 2 of the most notable voices in the Ordinals ecosystem. The Ordinal Show features special guests depending on the topic of the day.
---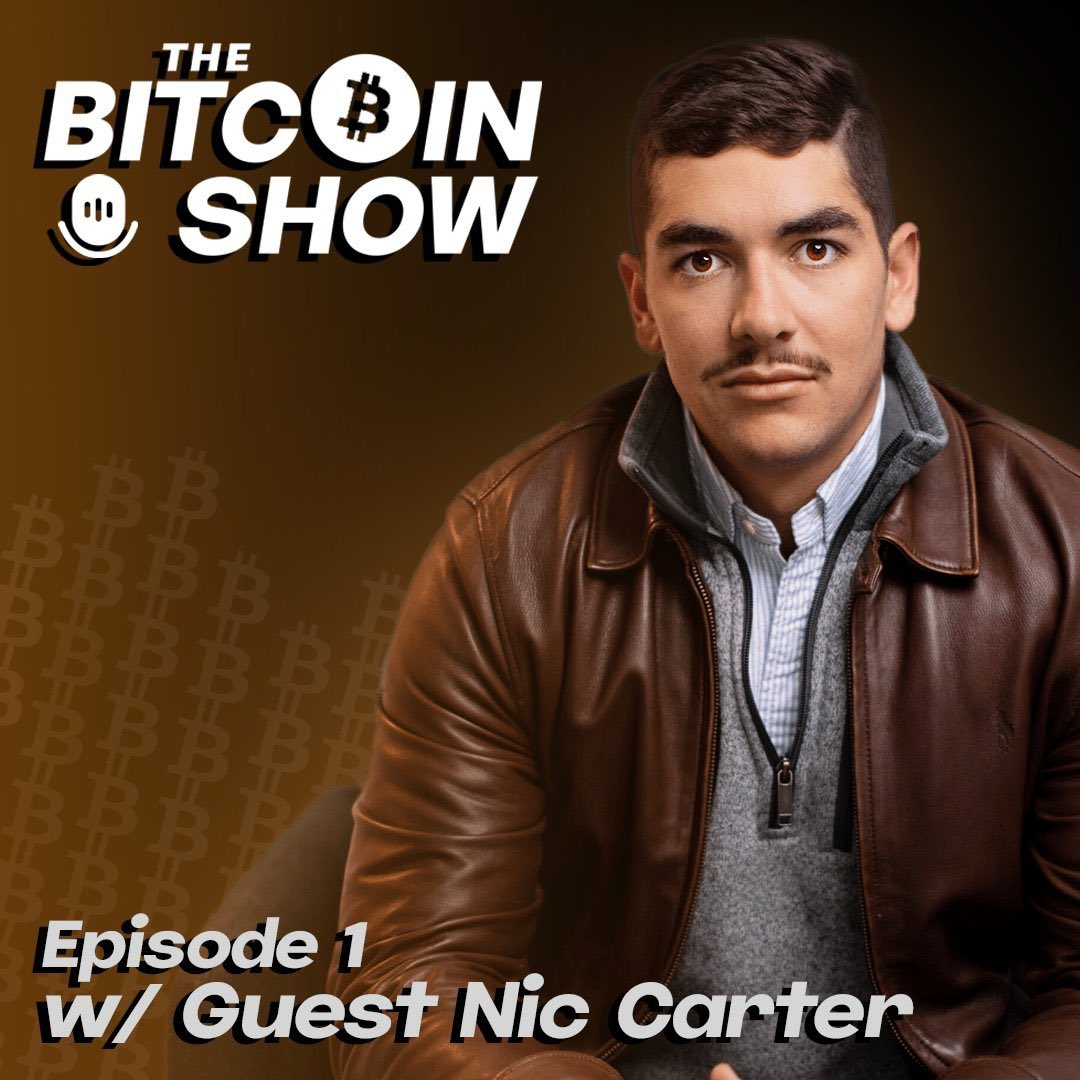 The Bitcoin Show, Tuesdays
Hosted by Pio Vincenzo, cofounder Nifty Gateway. Launched 2nd week of March with Nic Carter, this weekly spaces looks to bring high profile guests across crypto to talk about Bitcoin, Ordinals.
---

Scarce City, Wednesday afternoons
OG Bitcoin & Counterparty art marketplace, Scarce City, embraced Inscriptions early on. Scarce City's spaces tend to focus on creators & artists in the Ordinals ecosystem.
---
Bitcoin @ Night, Nightly
Hosted by Doc Hollywood and others, these marathon spaces last for hours. Unstructured, off-the-cuff, open mic conversation about what's going on. Great for the night owls.
---
Miners who Ordinal, Friday afternoons
Hosted by Chip, this is a group of Bitcoin miners who talk about Ordinals from the perspective of block producers.
---

Extraordinals, Friday afternoons
Hosted by GreenCandleJack & the Extraordinals project team. This is a who's-who of Project Founders in the Ordinals ecosystem. Lots of OGs recapping the topics of the week.
---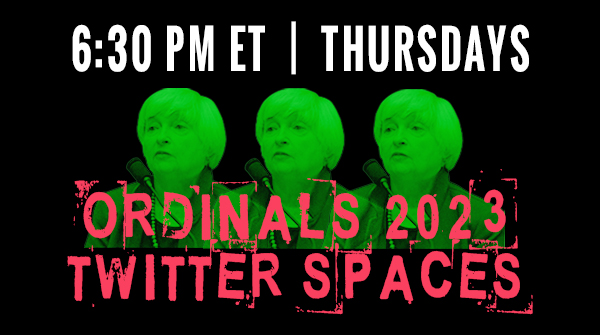 Ordinals 2023, Tuesdays mornings & Thursday afternoons
Hosted by Ragnar & the Ordinals 2023 conference. Expect to see lots of the guests on these spaces in person at the conference in Miami.
---
Sub 10k, Weekly
Hosted by the Sub 10k group. Expect tighter, more focused conversation from OGs in the Ordinals ecosystem.
---
Sphynx Club, Wednesday afternoons
Hosted by Sphynx, featuring a lot of the regular spaces & discord voice chat guests. Focuses on education & talking about new ideas for the Ordinals ecosystem.
---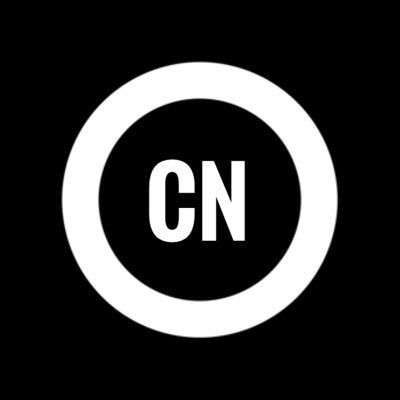 Ordinals中文社区, Monday mornings
The Chinese Ordinals community is growing rapidly, as can be clearly seen by the popularity of these spaces. Usually in Mandarin, these spaces give a perspective on a lot of the developers & activity in the Chinese community.
---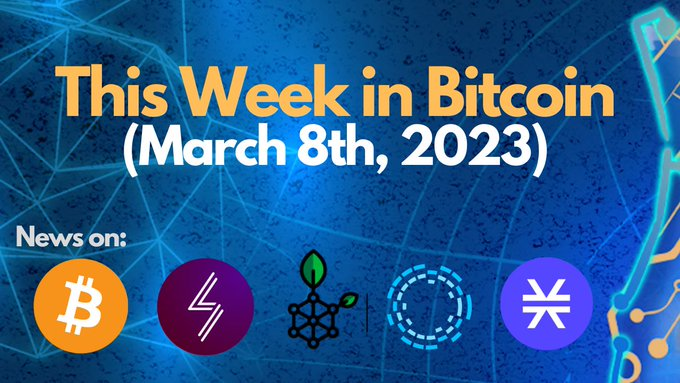 This Week in Bitcoin, Weekly
Hosted by JakeBlockchain.btc, this is a Bitcoin + "Bitcoin layers" podcast on youtube.
---

Bitcoin Magazine, Weekly
Brought to you by the folks over at Bitcoin Magazine. Expect the same high quality content as other Bitcoin Mag spaces, just focused on Ordinals!
---
Sub-100k, Weekly
Hosted by the Sub 100k group. Lots of great project leaders pop into these spaces to talk about the Inscriptions landscape.