How To Setup OrdinalHub's Sales & Summary Bot for Discord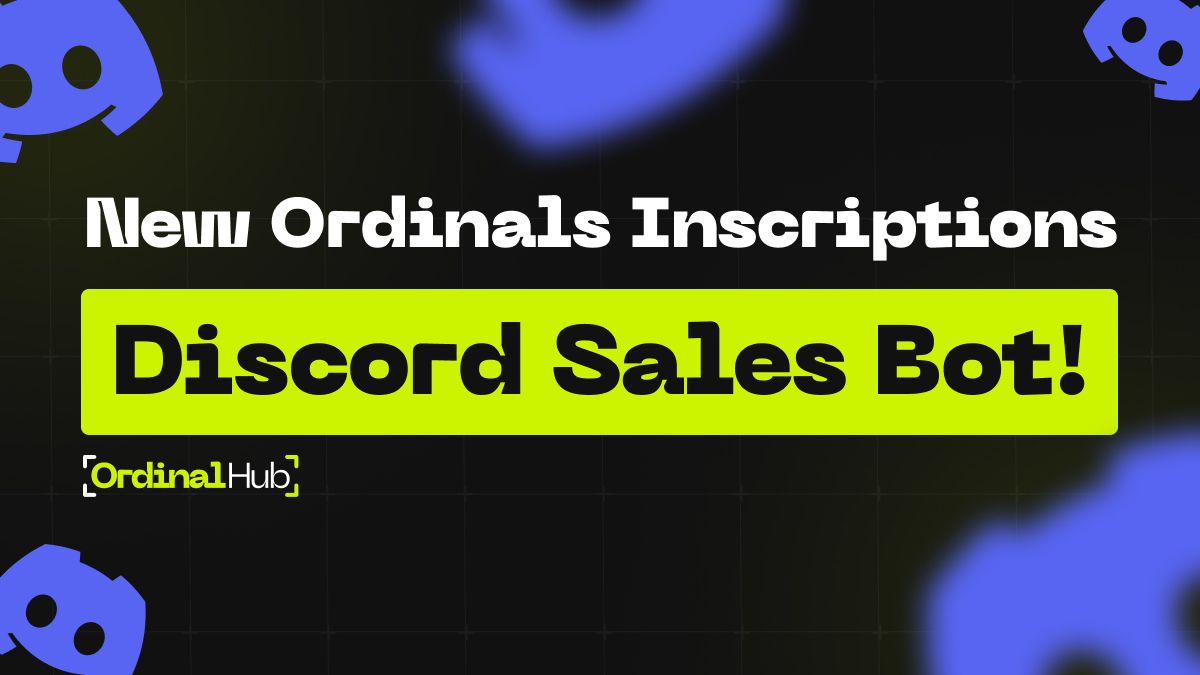 OrdinalHub has released a free sales bot to support project owners to manage their collection and discord communities.  The bot allows you to select from all collections on our site to find yours, and will report on confirmed sales across every major marketplace.  The bot will display: Collection Name, Sales Amount (BTC & USD), InscriptionID, Seller, Marketplace and Sales date/time, as well as the image!
Here is a quick setup guide to get started:
(1) Click this LINK to get started
(2) Select the server to add the OrdinalHub Sales Bot
(3) Authorize
(4) Human Verification

(5) Then head to the channel you would like your collection sales to be reported.  Use the /channel command to add the OrdinalHub bot to this channel.

(6) To select your collection, use the /track command.

NOTE: if you are not finding your collection, please first locate the collection on the OrdinalHub site, and view the url 'slug'.  The fuzzy search currently looks for these characters only.  In this example, the slug is 'omb' for the Ordinal Maxi Biz collection.

(7) If you would like to add more collections you can use the /track command again.  If you would like to remove a collection from the bot, use /untrack
(8) If you would like the assigned channel to report just a daily summary of all statistics, use /summary to toggle this feature.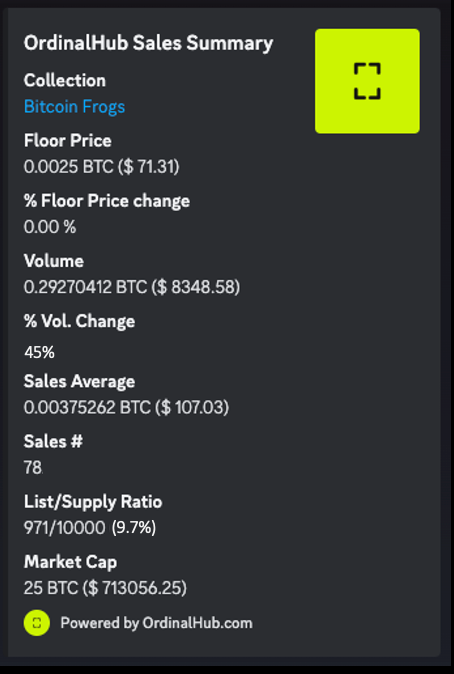 DONE - Please let us know if you have any questions, and enjoy!